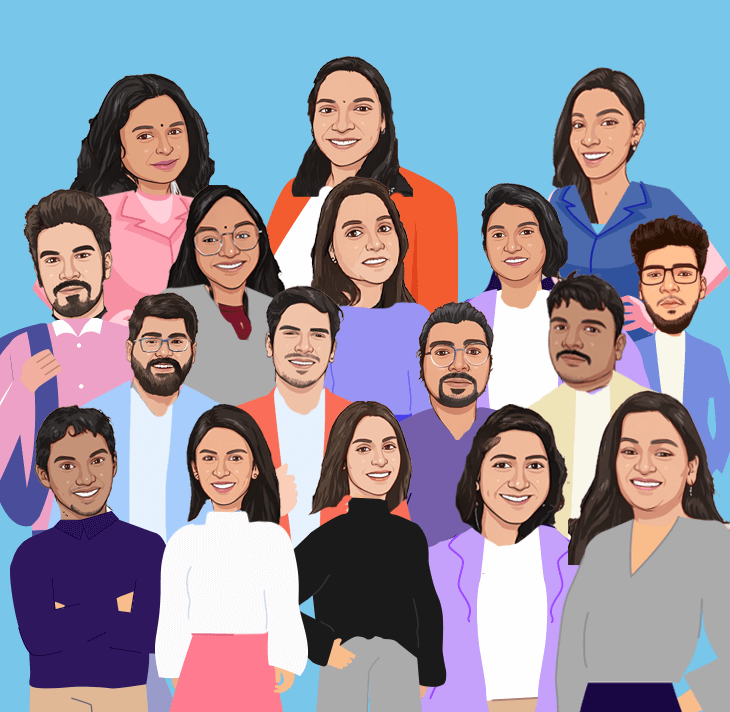 Our Story
We are a growing team of 10 co-founded and nurtured by an international dentist who bagged 10 DDS-DMD interview invites and an MBA graduate with multiple entrepreneurial ventures to his credit.
In 2019, Dr. Nourah failed her first attempt to secure admission to any US DDS program. Karthik, an MBA candidate at the time, used the skills being taught in an MBA program, like storytelling, building your brand & voice, and finding one's uniqueness to guide Dr. Nourah in her DDS application journey the second time around. This time, Dr. Nourah surpassed everyone's expectations.
Dr. Nourah, currently an orthodontic residency student at UIC, and Karthik put together a clear recipe that they knew deserved to be shared with other international dentists seeking to practice dentistry in the US, and Pass Simplified was born!
Our Mission
We continue on the trajectory to offer vast, relevant, and comprehensive offerings that will develop international dentists' stories through a personalized approach that will grab the U.S. Dental programs' attention.
With over 300 candidates coached by us, more than 150 numbers have secured an admit. Although admissions largely depend on schools, Pass Simplified guarantees a 50% increase in the potential for acceptance based on data from all candidates we have coached.
How are we able to do this?
We continue to grow as a team of experts in all aspects of a US Dental Program's admission journey: clinical acumen, communication acumen, and administrative acumen.
Our Beliefs /Values
---
---
From our day-to-day operations to our vision for the coming years - all that we do here at Pass Simplified are rooted firmly in one goal - creating an enriched, informative and safe community for international dentists and propelling their journey to shine in the US.
Empathy
International dentists embark on this application journey with unique and diverse stories to their merit, trying to find their place in a foreign land. Through our personalized approach, we strive to empathize with your experiences and enable you to do more than survive in the US - to thrive.
Commitment
By joining hands with you, we assure you that we are committed to providing you with comprehensive, all-inclusive services and information of quality that simplifies your efforts to get hold of that dream dental school admit!
Continuous Learning
We understand that the dental application process in the US keeps evolving and altering from time to time. We promise to continuously learn alongside you and serve you with the most relevant guidance to the best of our abilities.
Trust
We respect that your story is your own, and we promise you that you can trust us to be confidential and sensitive with them while we guide you to transform those tales into your Pass application and interviews.
Diversity
To collaborate with internationals better, we believe it's essential to have diversity on our team. We are an international team working with international applicants!